When Wozzy flew to us in the late evening of 31 May, a couple of hours before the start of the "Wiki Loves Earth 2016" in Bulgaria, he was approved unanimously by the organizers to become the contest's mascot. He got the name 'Wozzy' from the Bulgarian translation of the abbreviation WLE, which sounds as 'WOZ'.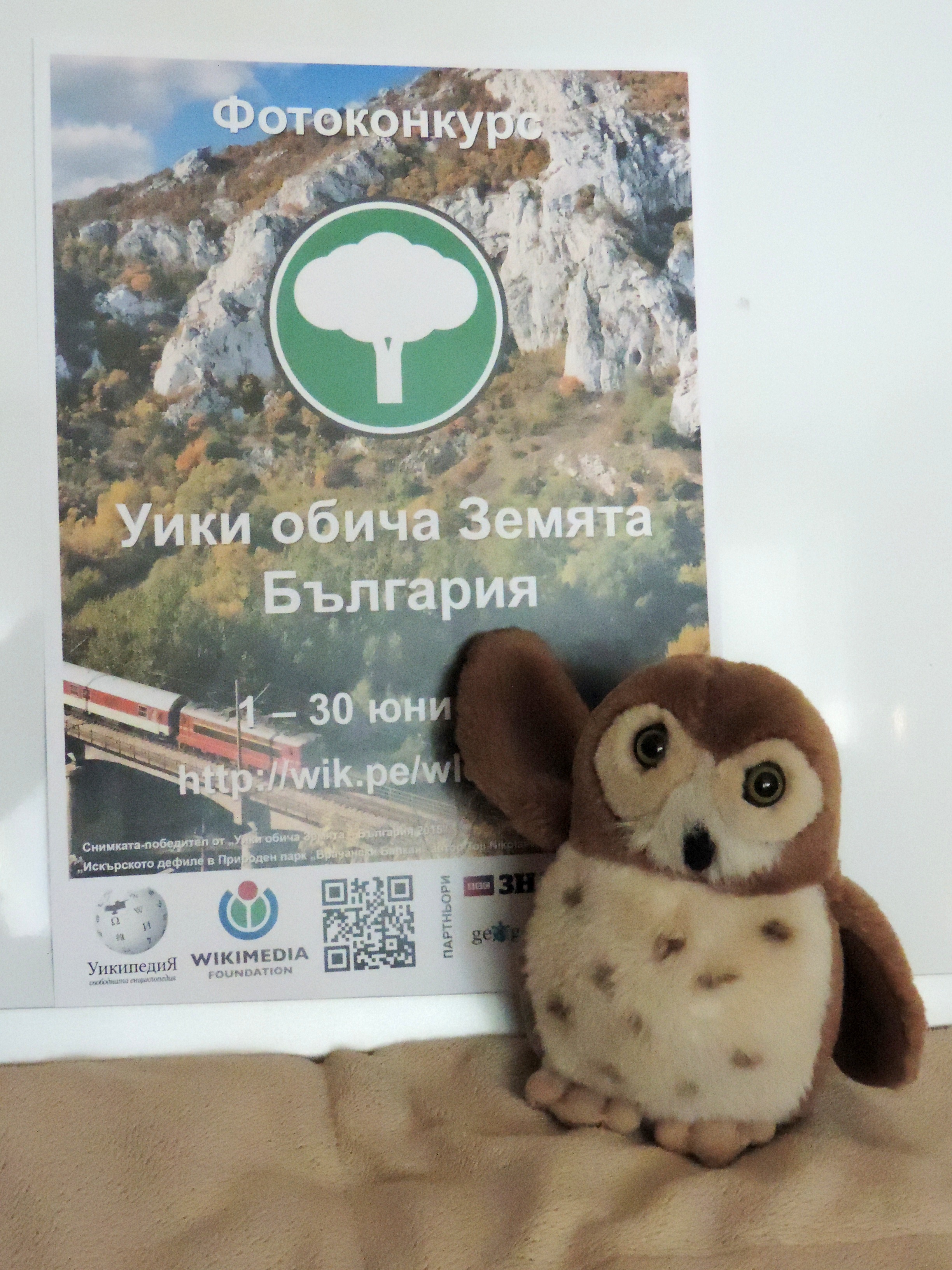 Checking the field guide to the birds of Bulgaria, we could most accurately identify Wozzy as a Eurasian pygmy owl, representative of the Glaucidium passerinum species. From the Wikipedia article about the species, we learned that pygmy owls are the smallest owl species in Europe and Bulgaria, with body length of 15–19 cm, wingspan of 32–39 cm and weight up to about 80 grams. And, yes, with body length of 14 cm, wingspan of 19,5 cm and weight of 66 grams, our Wozzy is one really pygmy pygmy owl. When he understood which species we attribute him to, Wozzy didn't mind and even hooted consentingly six times (well, not before we pressed the button on his belly).
Pygmy owls are wide spread in the boreal forests of Eurasia, and in the Central and Southern Europe they can only be found as a relict species in the mountains. The species' conservation status is generally of least concern, but on the territory of Bulgaria it has been included in the Red Book of Endangered Species due to its paucity. Nesting pygmy owls have been detected in the three national parks in Bulgaria: "Central Balkan", "Pirin" and "Rila", and some other reserves like the Western Rhodopes and Slavyanka – all of them being locations included in the thematic scope of the "Wiki Loves Earth" photo contest, from where we encourage readers to send us their photos.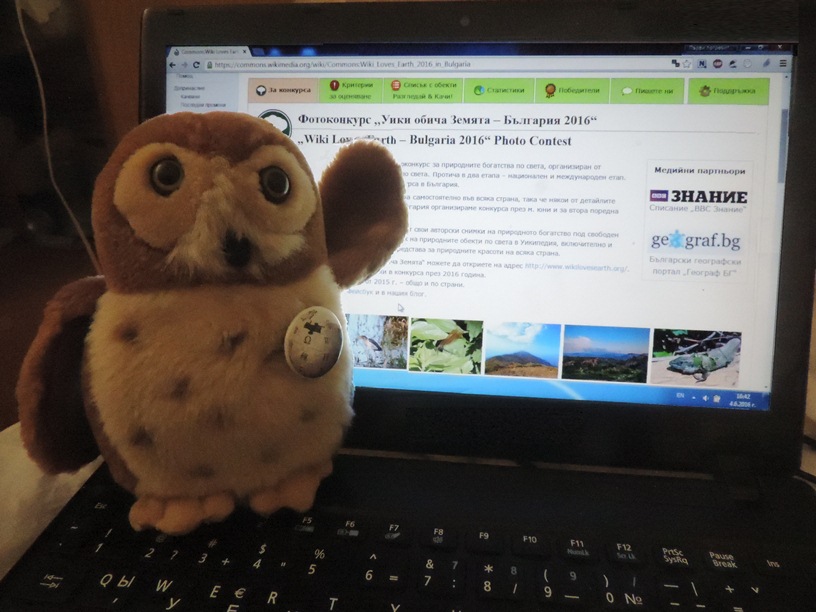 Wozzy is far from the only mascot of a Wikimedian event or initiative. Flying here with us, he not only joined the organization team of "Wiki Loves Earth", but also joined the merry band of plushies from the Wikimedia Cuteness Association: Percy Plush, Wendy the Weasel, Peter the Wikiplatypus, Erminig the Stoat, Punky and Lars, and others. We will introduce Wozzy face to face with the rest of the plushies after several weeks in Italy, where, at the end of June, Wikimania, the annual conference of the global Wikimedian community, will take place, along with the third annual Cuteathon.
Originally posted on Wikimedia Bulgaria Blog