Hey! Here is an interesting fact: 🤔
In the Picture of the Year competition on Wikimedia Commons, the second place was taken by a photo from last year's international WLE.
☘️🐜A leaf beetle looking out from a leaf hole of the Alnus nepalensis tree. Adult leaf beetles make holes in host plant leaves while feeding. They camouflage themselves with these holes. Location: Chitwan National Park, Nepal.
Attribution: Mildeep (CC-BY-SA 4.0)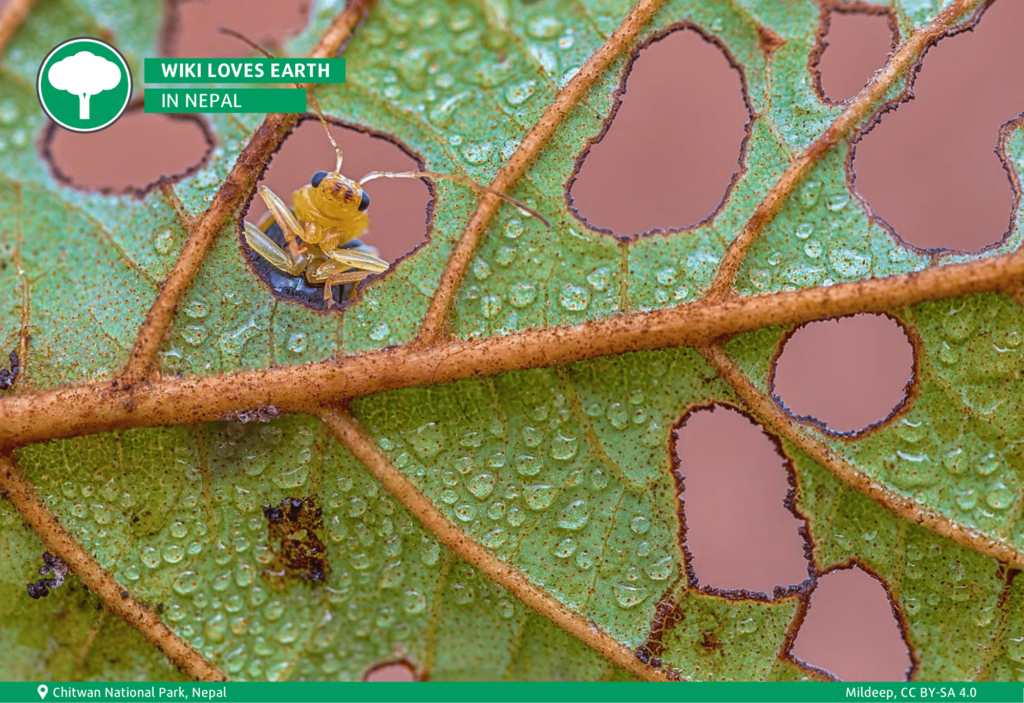 Here you can check the full results👉https://commons.wikimedia.org/…/Commons…/2021/Results.